Short Bio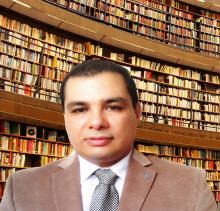 Mohamed Douch is Professor of Economics at the Royal Military College of Canada since 2006. He holds a M.Sc in Financial Economics (with distiction) and PhD in Macroeconomics from the University of Quebec in Montreal (Canada). Mohamed is also a research fellow of The Centre for International and Defence Policy at Queen's University and a fellow of The John Deutsch Institute for the Study of Economic Policy at Queen's.
As a consultant Prof. Douch has been involved in projects with various institutions such as the Centre for Operational Research and Analysis (CORA), National Defense (DND), DRDC Ottawa and Toronto, Canada.
Mohamed has been a member of the Canadian Economic Association (CEA), The Americain Economic Association (AEA) and Société Canadienne de Sciences Économiques (SCSE). Contact at: mdouch @ mdouch.net.